Get a Reiki Treatment, in person or long distance.
$75 per hour long session
In General
Understand (life) by
Seeing how the stone has been
Hollowed out by the rain
Do not cling to the illusion
That nothing changes
Dr. Mikao Usui

Reiki Principles
Just for today -
I will not worry
I will not be angry
I will do my work honestly
I will give thanks for my many blessings
I will be kind to my neighbors and all living things
"Dr. Mikao Usui"
Hit Counter Here
Meaning of the Reiki Symbol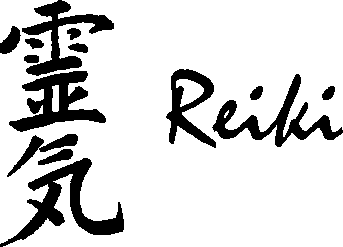 REIKI is pronounced "Ray-Key"
REI means universal, spirit, or soul. It refers to the spiritual dimension Esoterically, it conveys spiritual consciousness and awareness of and ability to work within that greater wisdom.
KI means energy and originally connoting a sense of air or atmosphere—that which pervades and surrounds. KI means the vital life force energy, which flows through all that is alive.
These Japanese characters or Kanji, when combined, present the concept of "universal life-force energy" appropriate to healing and spiritual guidance, the all enveloping energy of the body, mind, and spirit.

BACK TO TOP