Visual Puzzles
I just love puzzles of all kinds. These are some of my favorites. I like to play with seeing things in different ways. Everything is not always what it seems to be. Here are some 3 D magic eye art and optical illusions.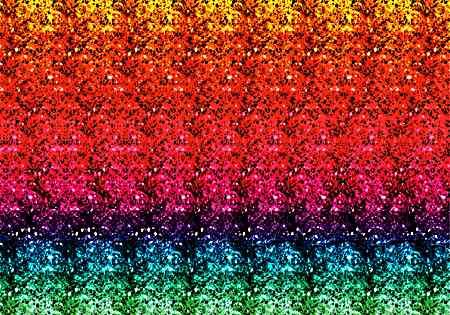 This is a 3-D stereogram of the planet Saturn. Can you see it. If not, clidk on the picture itself, and it will lead to a site which will teach you how to see in a different way.

3-D Dots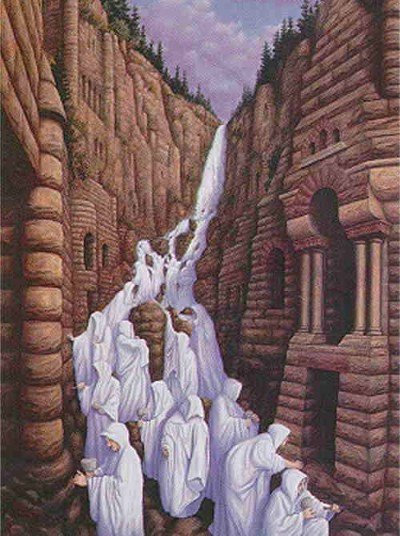 Monks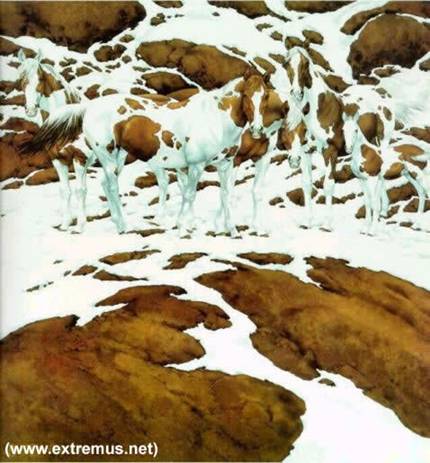 Horses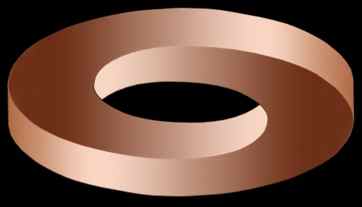 Moebius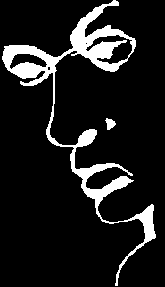 Liar

Lift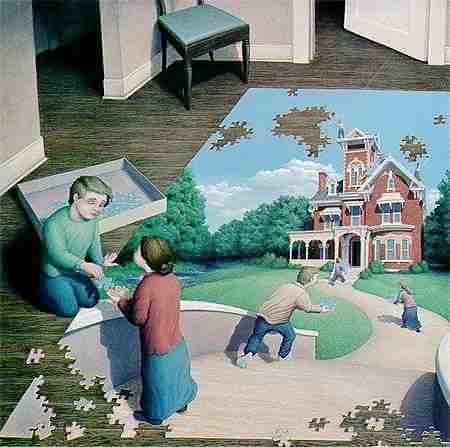 Puzzle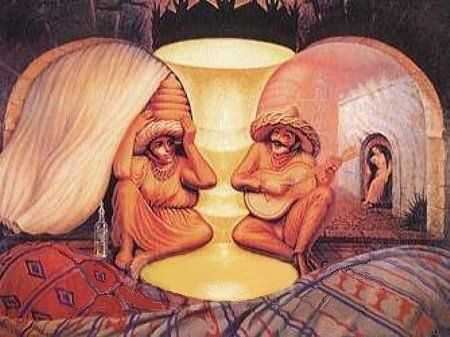 Old People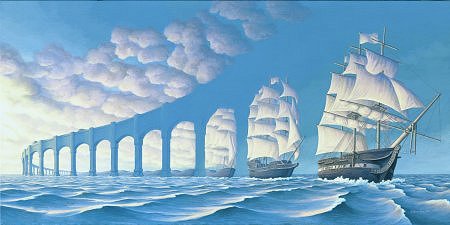 Ships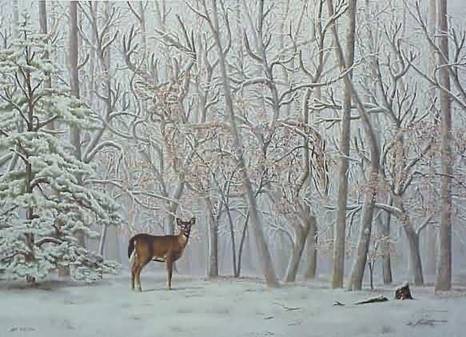 Deer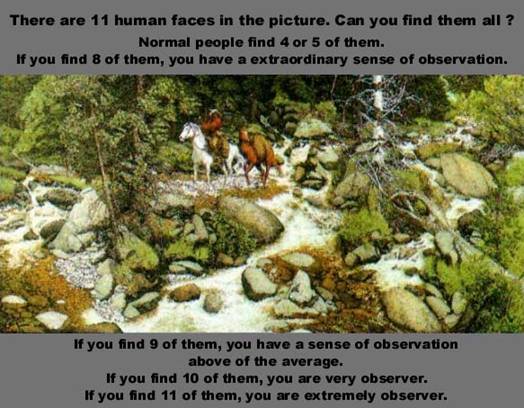 For more puzzles and optical illusions, go to our Puzzle Sites page.

BACK TO TOP