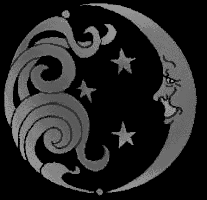 <![if !vml]>

<![endif]>
Amaze your friends with a party by Faye!
Faye has a wonderful way of bringing people together and creating fun and delightfully unique activities that help the participants learn a lot about themselves and others. Plan a one-of-a-kind party around her readings and party activities.
She can work with a group or individuals, and has an array of intriguing group activities that will create awareness and fun for your partiers in an exciting way. She can also give group readings or channeling sessions, but best of all are her sessions for individuals. Excellent for graduation, bridal and baby showers and work parties, she leaves each participant amazed.
Whether you want an active party where everyone is kept entertained every minute, or whether you want a wonderfully calming and meditative party where everyone experiences the heightened awareness of the group experience, Faye can provide these experiences for you. She is a professional of the highest degree, but she believes that lessons learned are best learned in joy.
Faye can read individually for each person privately, or she can create a psychic experience, where each person participates in a group setting, With either choice, she creates an experience where everyone feels bonded and close.


Schedule Faye for Your Next Party!

Have Tarot Cards, Will Travel!
Ask about a group rate!
210 602-3996

BACK TO TOP