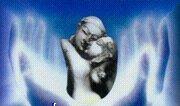 Energy Work Directory
123 EFT - Self-help for phobias and fears.
About. COM - Resources for chakra balancing
Academy of Sound, Color and Movement - Learn tuning forks
Bio-Energetic tools - biorhythm machines and other tools
Bio-Energy Field Foundation - Foundation for scientific study of the bio-energetic field.
Bio-Touch - Non-profit organization provides courses and free services in Bio-Magnetic Touch Healing. Offices in Arizona and Hawaii.
Breathwork - Jacqueline Small's Eupsychia Institute
Chios Energy Healing - Entire online manual for this types of energy healing.
Cosmic Internet Academy - Exercises to help you develop your telepathic powers.
Dolphinata - Site devoted to healing by association with dolphins
Eclectic Energies - find out your personality type and how to heal yourself
Energy Medicine Institute - Institute created by Donna Eden, author of "Energy Medicine"
Institute for Orgonomic Science - Dedicated to the Science of Orgonomy and Wilhelm Reich. Involved with the prevention and treatment of human neurosis, the functioning of life energy (the orgone) in nature and man.
Integrated Energy Therapy - Energy therapy and self-healing seminars and certification. Stevan J. Thayer, founder of The Center of Being. Woodstock, New York.
International Society for the Study of Subtle Energies and Energy Medicine
Institute of Noetic Sciences - leading-edge research into the potentials and powers of consciousness.
Journey to Wild Devine - Deepak Chopra's new bio-feedback game.
Kam Yuen - Energy work technique
Llewellyn Encyclopedia - the System of Chakras
Midas Health - energy healing technique
Mind Ware - everything from biofeedback to mind machines
School for Self Healing - Health through visualization
Siderius Foundation - Articles on Energy techniqes, EFT
Tachyon Institute - Tachyon Trainer workshops worldwide
World Puja - live webcasts for peace

BACK TO TOP