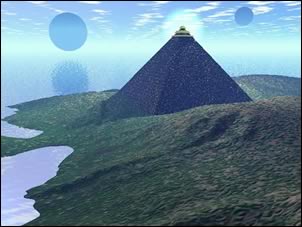 Book of Destiny
"Many people have always believed that there existed a fabled 'book of destiny' that held a record of their lives from birth till death. However, the knowledge of this book was always kept secret, waiting for the time when mankind would be ready for it. Now, the book has been opened and it is available for all who search for the real answers to their life. Actually, it has been here all along, but no one knew of the power this 'little book' held. This little book is our common deck of playing cards."
Each card in a deck represents a personality archetype, a symbol of what you are like. When you study the meaning and significance of your Birth Card, you will gain invaluable knowledge about yourself.
"You will understand what your natural gifts really are, what sorts of work will bring the most satisfaction, how you interact with others in personal relationships, what are the biggest challenges you are facing this lifetime, and how you can get the most from your life by using the energies that come most easily and naturally to you. "
"But, beyond self understanding, the Book of Destiny also has an uncannily accurate record of your entire life. Each year of your life is divided up into 7, 52-day time periods. Each period will be governed by anywhere from two to eight cards which will accurately reflect what will happen to you during that time period. This system has been called the most accurate one ever discovered and everyone who has learned to use it, which takes about 2 hours, is amazed at what they discover." .
........... from Robert Lee Camp, creator of Book of Destiny and Love Cards. Artwork, "The Magi Temple," also by Robert Lee Camp.
Your Personal Destiny Report
The Personal Destiny Report is a comprehensive one year report, from birthday to birthday, which covers all of the 7 periods of the year. Bound in an attractive folder, It gives detailed information about your direction for the next year , how you will deal with people, the types of people you will be dealing with, when you might expect difficulties or opportunities, the types of difficulties and opportunities you might encounter, when you can expect peace and pleasure, the emotions you will most likely be feeling and how to put it all into perspective.
The Destiny Report is a valuable tool for helping you plan, experience and enjoy your own destiny. You will be amazed by its accuracy and insight. You will pick it up time after time in order to find the information for a year or for a particular interval of time.

Order a Personal Destiny Report Today!
Price is $25 (shipping included)

BACK TO TOP