Magical Metaphysical Gifts

The Personal Destiny Report is a 16 - 25 page report covering the year from birthday to birthday. It's amazing accuracy will make you want to refer back and back to see what phase you are going into next.
Wonderful Birthday Gift!

The Love Cards report is a 13 - 25 page compatibility comparison between two people. It quite accurately pinpoints areas of likeness and problem areas. It is fun to read and dead center in its insight.
Best Gift for Someone You Love or Someone in Love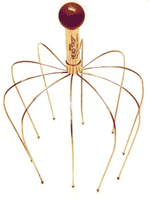 Feel energized and blissful!

BACK TO TOP